The pinnacle of luxury
In Otaru, a bustling port town, surrounded by mountains and sea, you can experience the fresh, natural flavour of fresh seasonal foods.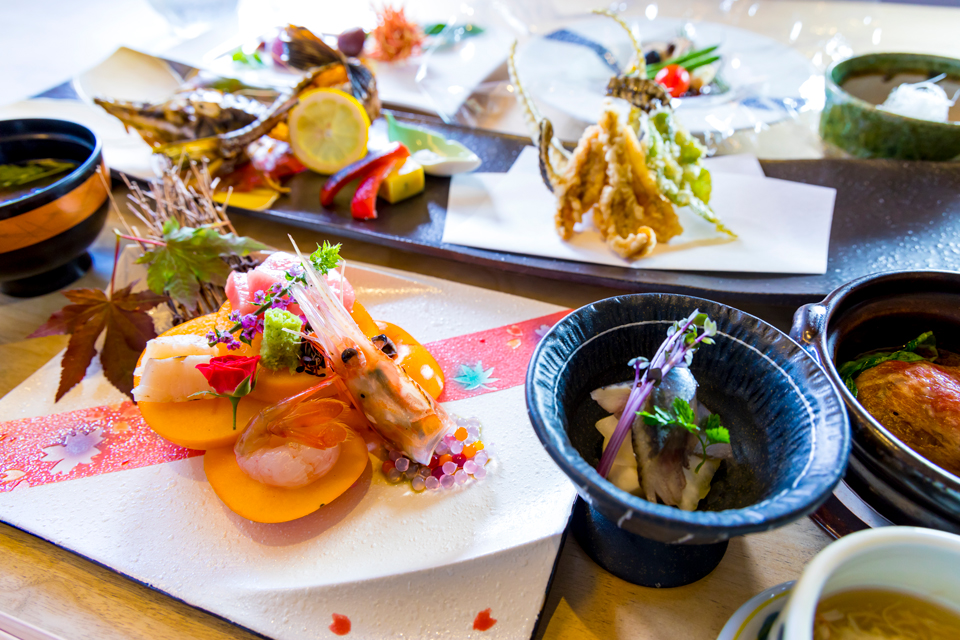 Delicacies
The ingredients used by our hotel kitchen are all carefully selected from Otaru as well as from all around Hokkaido and can be traced back to the original suppliers. While broadly following the Japanese traditional Kaisiki style, our head chef, rather than rigidly adhering to this style, carefully creates each dish In the unique style of Kuramure; the cuisine is completely beyond any previous standards in Hokkaido's Ryokan. You will only taste the best Japanese cuisine in Kuramure.
Dinner
Breakfast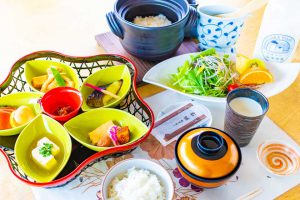 For breakfast, it will be rice based meals. Enjoy the well-cooked pots of Yumepirika rice from in Hokkaido or try the milk produced in Akaigawa Yamanaka Farm, usually regarded as the most delicious milk in Hokkaido. The nutrition is balanced, enabling you to energetically spend the whole day.
Dining place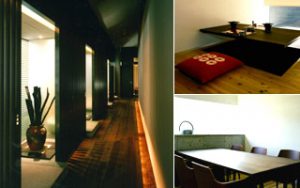 We would ask you to dine in the private dining room in order to avoid the lingering smell of food in the guest room. You will be more than relaxed after returning to your room! ※We can offer a dining room when over 5 people have a dinner together. Please let us know if you would like to request a dining room. In the case that we can not meet your needs, we will inform you by telephone or e-mail.
Dining Time
Dinner: starting at 18:00 or 19:00

Breakfast: starting at 8:00 or 8:30 or 9:00