Enjoy the gentle breeze of leisure
The hot spring is a blessing of the land of the Asari River. Experience the breath of nature, and slowly be healed, from your heart outwards, by the water.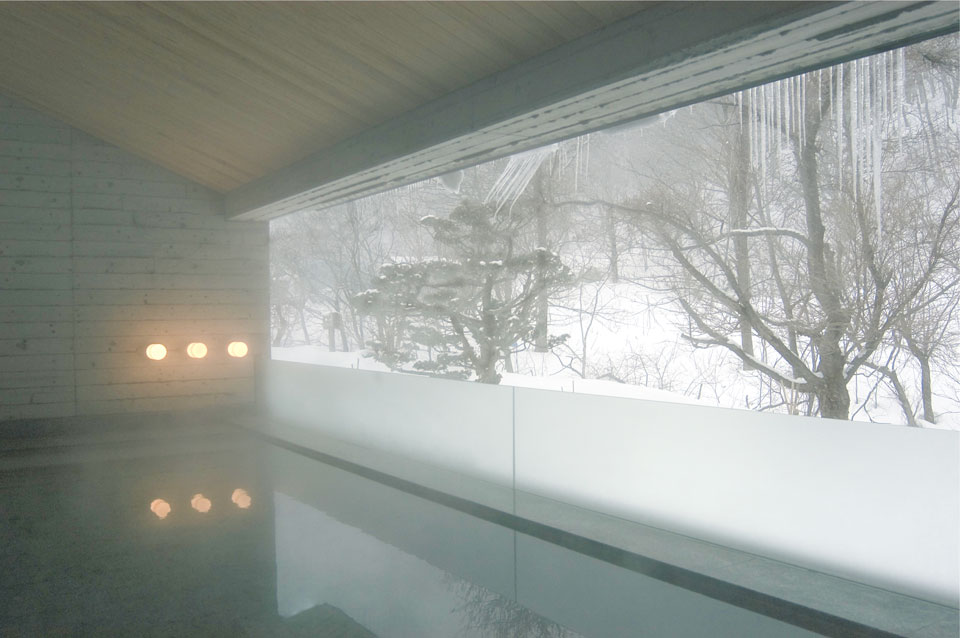 In the Baths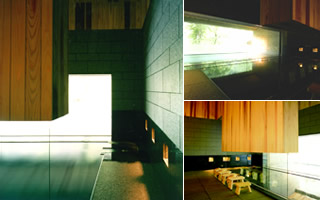 The sound of the wooden pail and the flowing water. Through the steam, the view outside arises, and time flows slowly past. Neither too wide nor too small. Through the entrance of our outdoor bath, the sound of a small stream will gently delight your ears.    
Outdoor Baths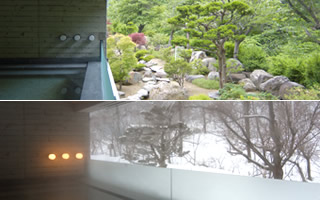 With the babbling of the Asari River reaching your heart, and the buds blooming in spring to the new green of early summer. In autumn, the red leaves, and in winter, the trees capped with snow, and laden with icicles. Experience all four seasons outdoors. The fresh scent of river water and the forest. Kuramure is a hot spring where you can enjoy the seasons.    
Private Baths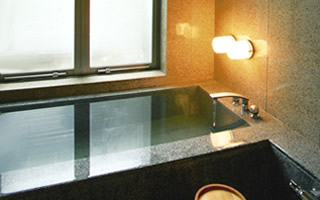 The baths in guest rooms are connected to the hot spring. Have a book or your favorite drink in one hand. Sit in the bath and just relax. Whenever you like, and in whichever way you desire, please enjoy luxuriating in the bath.    
Hot Spring Properties and Effectivenes
| | |
| --- | --- |
| Hot Spring Name | Asari River Hot Spring (with added water, added heat) |
| Quality of Spring | calcium, sodium, chloride hot spring (hypotonic, alkalescent, and low temperature water) |
| Effective For | nerve pains, muscular pains, joint pains, stiff or frozen shoulders, motor paralysis, stiff joints, etc. |
※Please note that although the indoor baths are open 24 hours a day, for the sake of safety the outdoor baths close at 12 midnight, opening again at 6 AM.