Touch funny
Enjoy the exquisite surroundings of Kuramure… a byword for relaxation.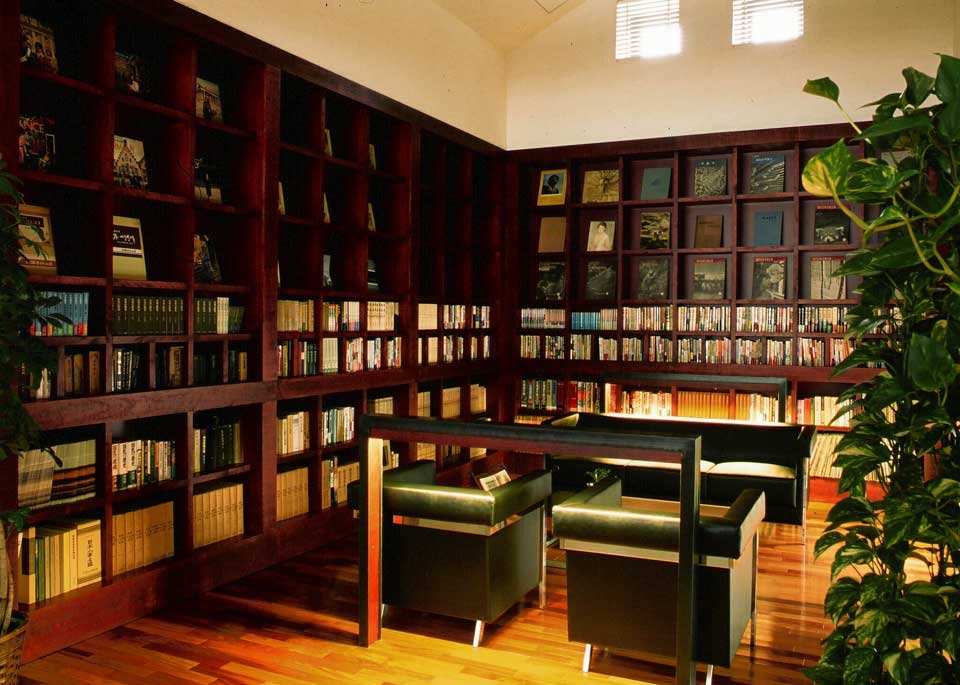 café & bar

"Clarte"


Enjoy the ambience of our café bar "Clarte", with its special welcoming light, day or night. We offer to our overnight guests all food listed on the menu for free! Beverages, nuts and snacks are also available. Opening hours: from 18:00 to 24:00(please order before 23:30) / from 8:00 to 11:00 (please order before 10:30)
※Children (under elementary school age) are not allowed to use the bar corner. They may use the café corner instead.

Library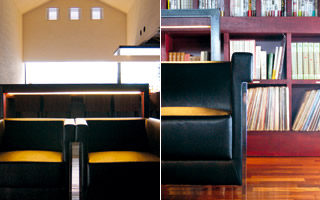 Relax in our relaxing room where you can enjoy records at your leisure. You can use our record players (both mono and stereo) in the library and also in the … room. All books are available for free.
Art Gallery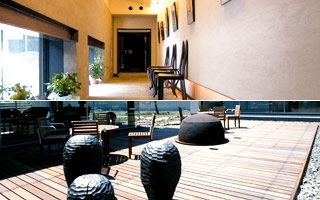 In our art gallery and public space, you can enjoy the serigraph works of the Hokkaido-based artist, active both home and abroad, Abe Tenei, and also those of the image designer, Narahara Takemasa.
Floor Map